Finca Intermezzo Real Estate is no ordinary real estate agency. We are specialized in exclusive search.
This means we will look for property exclusively and only for you. Are you in Spain for one or more weeks? Then we are at your disposal for 7 days per week. So no commitments with other clients, full agenda's or limited attention. We work very go-ahead and don't walk the beaten path. This implies that, before you arrive, we already have done extensive homework.
To find you the perfect residence, we need to know you pretty well. We therefore enter into a rather intensive relationship for a certain period, based on mutual trust. We communicate in short lines, direct, open and honest. Our starting point is that working should be really fun to do. Therefore we have a lot of pleasure in the way we do our work and have loads of fun with our clients as well.
Would you let us find you your dream home?
Our working area is from Malaga City to Sotogrande, especially the golden triangle of Marbella – Benahavis –Estepona.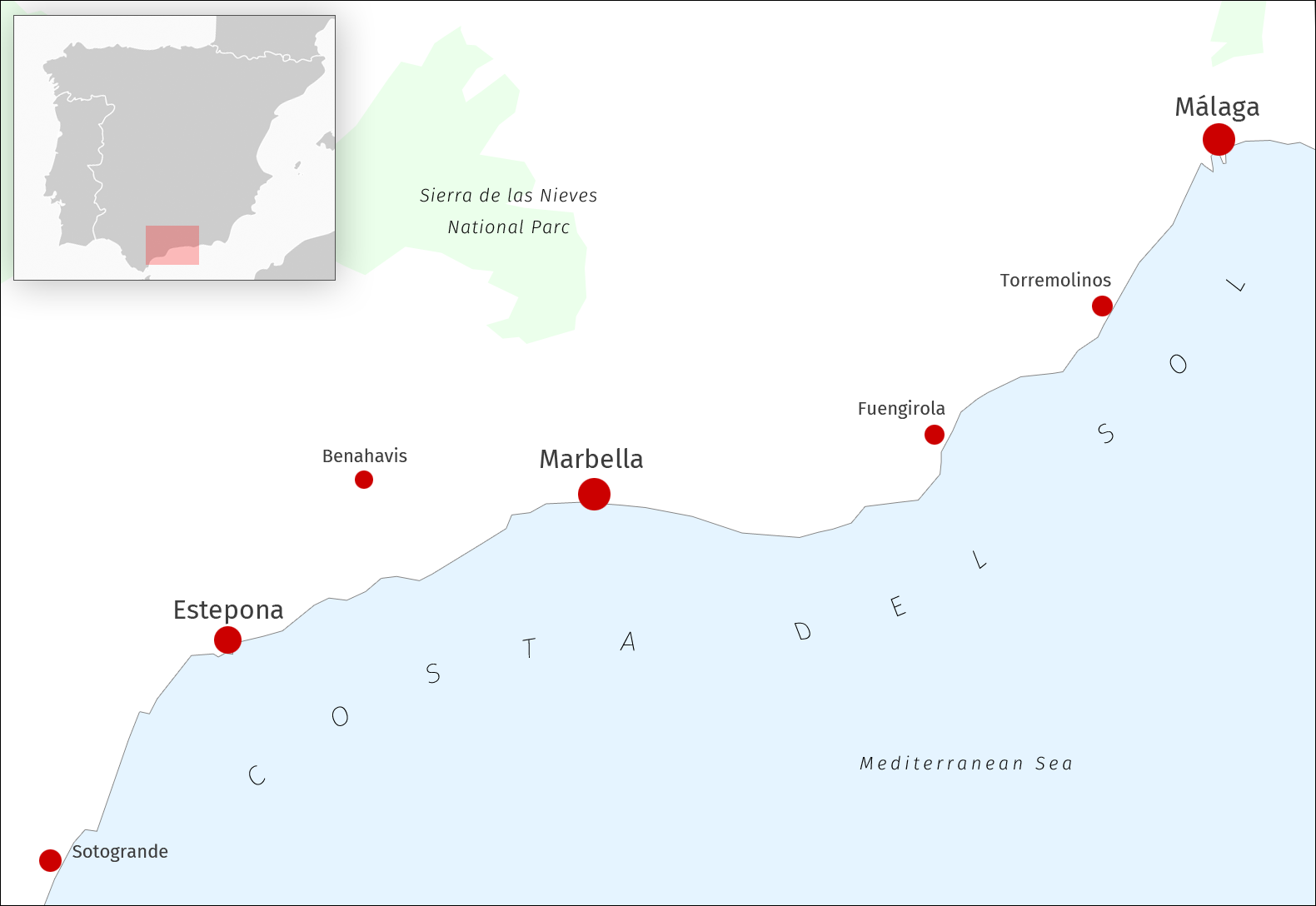 Does our way of working appeal to you and would you let us find you your dream home?
Then pick up the phone and contact Ingrid Keizer on +34 647 314 249 or send an e-mail to ingrid@fincaintermezzo.com
About Ingrid
Ingrid Keizer was born in The Netherlands and lost her heart to Spain at the age of 19.
In The Netherlands she was primarily active in public relations for several companies. The last 10 years she worked for a commercial real estate office in the area of Schiphol Airport.
She moved to Spain in 2010 and started her business with Finca Intermezzo. She soon found out that the way people work in real estate on the Costa del Sol was not matching her personal preferences.  She decided to work on a more personal level and acquire her clients exclusively through word of mouth advertising. This requires a longer run-up, but in the end she has built up a loyal clientele with this method. Ingrid uses her intuition and empathy to find the right home for her customers.
She speaks Dutch, English, Spanish, German and some French and Italian.
The first 5 years she lived in Benahavis and now she is living in Estepona. She loves to show you her favourite places in this area.
Partnership
Finca Intermezzo Real Estate has a close partnership with Jet Bootsma.
Jet lives in Spain since 2003.  She works as a Real Estate Agent on the coast and knows her way inland as well, having lived 'in the campo' for over sixteen years.  Originally she is a graphic designer. She has a different and creative way of looking at things.
In many ways she is the opposite of Ingrid, which makes them the perfect sparring partners. This combination leads to surprising solutions.
They both have in common: humor, creativity, open minds and a no nonsense way of working. Very often Ingrid and Jet will work together and find you your ideal home.